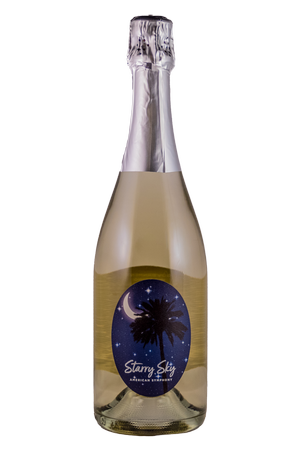 Starry Sky
A sparkling version of our popular Symphony wine, slightly more sweet than her still sister wine. Starry Sky is that fun go-to wine when you need something to celebrate with, whether you're celebrating a special milestone, or getting to the end of a long week - Starry Sky is there for you.
Product Reviews
Theresa Brandt
(Jan 1, 2022 at 5:44 PM)
Absolutely delightful for our New Years evenings! We like our dry reds, but this wine is light, just enough sweetness to make it an easy sipping wine and dinner wine as well, without being too sweet. We will definitely buy this again.
Tara Rahn
(Mar 24, 2022 at 2:45 PM)
This is fun and delight in a bottle! Light, fresh with just a little sparkle perfect!