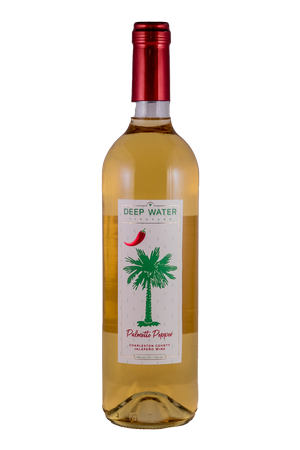 Palmetto Pepper
Palmetto Pepper is a wine that started out as a novelty at our Oyster Roast Festival but was quickly in high demand as people discovered how incredible it is in bloody mary's. Now available throughout the year, it's hard to keep in stock, so grab this spicy libation while it lasts.
Product Reviews
Donna
(Jan 16, 2022 at 11:36 AM)
Visited this winery last week while on Seabrook Island. I was truly surprised! This little peppered wine was one I tasted for cooking and making the most amazing Bloody Mary you've ever tasted! I left with 2 bottles, and plan on ordering more. It's great with cooking fish, etc., and I imagine, anything where you want a little "bite". Like I said…the most amazing Bloody Mary!!